https://www.alltablesports.com.au/page/why-us/
Why Us


You should choose All Table Sports because we have been in the indoor and outdoor game tables industry since 1991. During these years, we have grown from a small start up business to one of the largest pool billiards manufacturers and suppliers in Australia. Our Australian made pool table, snooker, billiard table products are of the highest quality.

Majority All Table Sports pool tables are made in Australia

All Table Sports stocks a wide selection of pool and billiards table for sale in store Melbourne, Sydney, through our Brisbane and Perth agents. We can deliver and service Australia wide. Browse our website and choose the product that's best for you and your ultimate leisure activity.
Our wide range of products includes: pool, billiards, snooker tables; air hockey; table tennis; foosball/soccer tables; commercial coin operation pub/hotel tables; pool/dining tables; arcade game machines; flip over/dual function tables and more……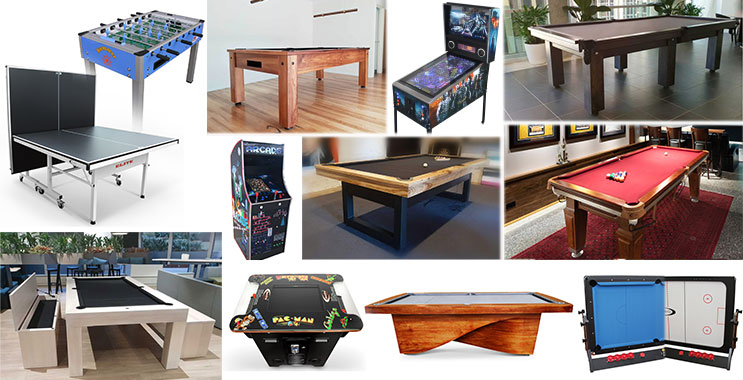 Wide Range of Game Tables In All Table Sports
All Table Sports Australia only provide quality games table goods, and offers our customers a manufacturer's warranty each time you purchase our products.
We take pride not only in the quality of construction, but also the quality of materials that we use. That's why we use Brazilian slate as our standard across our tables that are slate-based. For cloth, we use Strachan, West of England 6811, from which you can choose out of 16 colours. We make our tables' top rails and frames out of Vic Ash, Tassie Oak, Tasmanian Blackwood, American Oak, West Australian Jarrah etc. Our table frame side and end panels are 32mm thick.
Quality Manufacturing
Our billiard, snooker,pool tables products are made with professional certifications.
All Table Sports Australia is the official installer for all five full size tournament snooker tables used in Australian Goldfields Snooker Open 2011.